SPOILER WARNING!
Death Note is one of those series that is considered required viewing for any anime fan, and because I don't like to play by the rules I have not actually seen this series until a few months ago. Specifically I decided to give it a watch because everyone was ranting about the Amurikan version and how it was nothing like the original and thus terrible. I may or may not decide to check out that version for myself at some point and form my own opinion, because it could go either way.
The reason I say this is because Death Note… is no masterpiece. It certainly made for an intense viewing experience and had me hooked for all of the 40 plus episodes, but there is a lot of it that falls apart under close scrutiny. Death Note is meant more so to entertain rather than serve as any high art, which is contrary to what some may think given the high concept nature of its premise.
The story is about a teenage boy named Light Yagami and his magical notebook that kills people. To be more specific, it is a notebook dropped by a shinigami (a death God for you non weebs) and that Light obtains ownership from when he finds it. He then decides he wants to use the Death Note to kill all of the planet's murderers, abusers, and scumbags in a purge of the world's vermin and filth.
One of the key issues I have with the series is how sudden Light's transition from a normal high school student to a narcissistic sociopath with a God complex is. I can certainly empathize with why someone would want an authoritarian regime that will punish evil doers and protect the innocent, although the fact that Light specifically targets no name criminals instead of corrupt politicians and billionaires that do more to destroy the lives of the innocent than any serial killer ever could makes me think he's kind of an amateur.
The plot of Death Note attempts to make the claim that by mass murdering killers and rapists, Light is just as bad as those killers. Does this mentality sound familiar? Yeah, it's the same mentality that "rational centrists" use to justify the mistreatment and subjugation of minorities whenever they revolt against the system that abused them. And I'm not saying that it's okay to mass murder those who harm others and try to "clean the world of its filth" by killing all who fit one's own standards for how the world should be. What I'm saying is that Death Note never says why it's not.
Instead all it does is opt to have Light become more and more corrupt as he goes to the lengths of killing otherwise innocent people who are trying to stop him. They wait until AFTER Light has his bitch fit and kills Lind Taylor in the fourth episode to really make any point about what a scumbag Light is. But the problem is that there isn't any decent motivation behind trying to stop Light other than "because it's the law," which is an appeal to authority action. The whole point of the series is meant to show that Light isn't as pure or brilliant as he thinks, but it doesn't get shown until he starts killing the innocent to prevent them from finding out his true Identity.
This is the problem with a series that brings up such a high concept premise yet takes the most generic and centrist stance on any of its implications. I mean, Kira forbid you have a plot that shows how one goes from an innocent high school student to a ruthless power hungry monster in a realistic human way. Instead they portray Light as a total straw men of those that try to take justice into their own hands.
I am of the belief that while pursuing a revolution, violence should only be an absolute last resort. But I also know that there will be points when violence is inevitable. We didn't win World War 2 through love and tolerance, but the US also still lost the Vietnam War despite the infinitely stronger weaponry. The point is that Death Note never provides a good reason for why Light Yagami was in the wrong before he started killing detectives and police officers that got too close to him. It shows him getting corrupt and drunk on power because they can't say that he's murderous scumbag otherwise.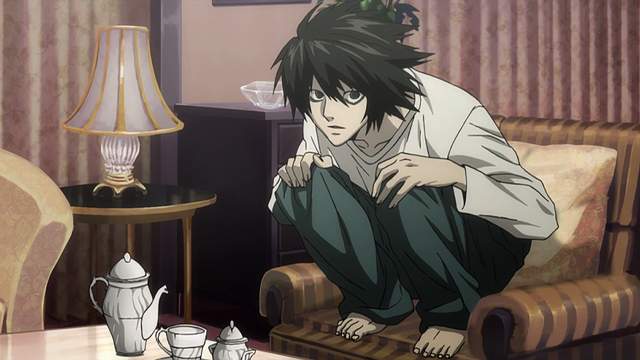 I will at least give Death Note credit on how it brings up the question of "do the ends justify the means?" It is often made clear that Light is petty and narcissistic, and thus he holds himself above all others and thus "above" the very standards he set. One could make the argument that with the decrease in crime during Kira's reign, that Light was justified in what he did. Mikami and Misa's backstories both showed the positive effect that Light's action had. Both of them became dedicated to Light's cause precisely because he provided them salvation in their time of need.
The series concludes that they did not justify the means given Light's failure in the end and how those that trusted him came to realize how much of a piece of shit he is, but that is chalked up more to his level of pettiness and narcissism rather. Death Note does not argue why humankind should not play God; it argues why Light Yagami should not play God. If someone were to attempt the same thing as Light yet would go out of his way to avoid hurting the innocent, what would be the argument against them?
When taken on its own as just one man's story rather than a political allegory for authoritarianism, there are still a few holes present. The biggest challenge that most viewers will have is regarding whether they can suspend their disbelief at just how smart and crafty Light is… whenever the plot wants him to be.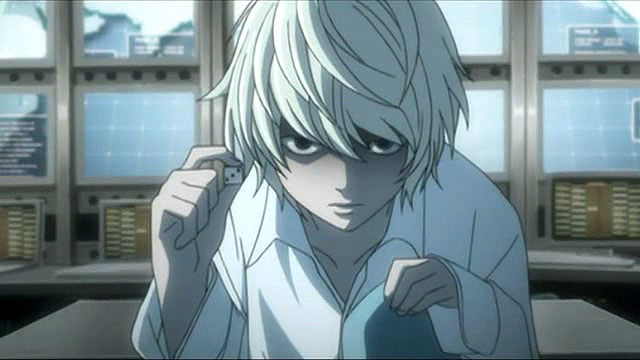 Tsugumi Ohba seemed to be under the impression that "genius" means omniscient while writing Death Note considering that the entire plot turns into Light and L (and later Near) "deducing" the other's actions out of thin air like the Fairly Odd Parents version of Sherlock Holmes. Most of the plot turns into the equivalent of Dragon Ball Z power levels except with intelligence until Tsugumi Ohba realized he made them both too smart and makes Light do something stupid to move the plot along, such as falling for L's taunt and narrowing down his location at the start or deciding to go on a self absorbed gloating spiel in the final episode while not anticipating Near having a fake Death Note.
I get that a major plot element was Light's egotism and how it blinds him, but being smart and being completely full of yourself are not mutually exclusive and it requires a shit ton of willing suspension of disbelief to think that someone who can predict how he will act without his memories for up to a month will make such disastrous slip ups.
The plus side of Death Note is that the pacing is very well done and it knows how to keep you wanting to see what happens. The stakes are always high and are steadily increasing throughout the series… until that disappointing as fuck bullshit ending. But hey it's an intense ride to that point.
I will say that I thought most of the characters were very well developed and interesting. The only exception to this is Misa Amane. I seriously do not get why there are people who like her when she is nothing more than a sexist stereotype. Her backstory about falling for Kira because she was saved by him started out interesting, but all she does in the plot is whine about Light not going on a date with her or serving as a liability in Light's plans. She's pretty much nothing more than a goth Amy Rose and she adds almost nothing to the plot. It wouldn't be so bad if she wasn't one of the few female characters in the series.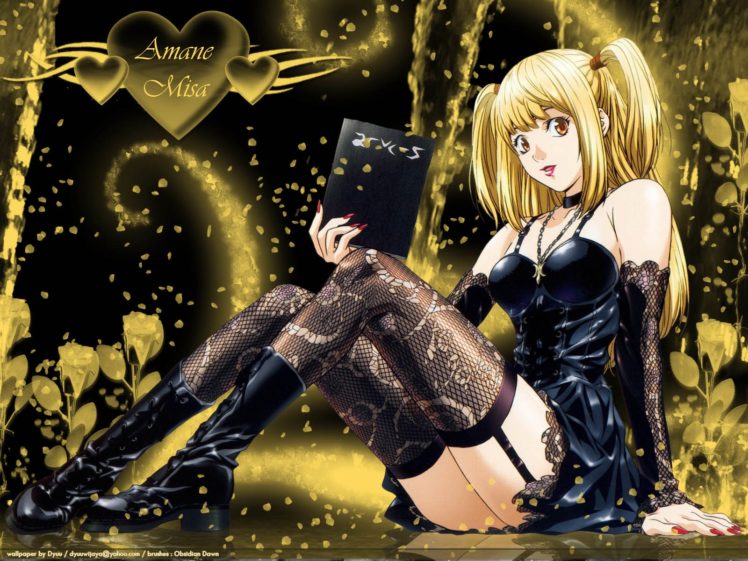 On another note, the animation and the music are fantastic and greatly enhance the ominous atmosphere of the show. Otherwise I don't think there is much else I have to say about Death Note.
This review may have sounded a bit harsh but I did enjoy this series… I just feel it's kind of overrated. I didn't go into this review planning to completely dissect the story and themes the way I did, but the more I think about it the less sense it seems to make. Nonetheless I can still recommend it due to the intensity of the viewing experience… and because every anime fan will be going "Oh my God, how have you not seen Death Note yet?"
–
If you would like to support me or this site, then please support my SubscribeStar if you would like to see higher quality content with more resources to put towards it. If you don't want to spend any money on me, then you can also help out by simply sharing my blog on Facebook, Twitter, Tumblr, Reddit, or anywhere else where others will see it. You can also follow this blog if you would like to be kept up to date on my stuff, or you could follow me on any of my social media pages (listed at the bottom of the page) and could stop by The Guardian Acorn Discord chat if you would like to talk to me and my homies.