And this week's update has finally arrived. In terms of releases, we have had the Vita release of Ys Origin, and that's pretty much it. Not much compared to the last few weeks but we do have some fairly interesting stuff set for next week.
Starting out with Dragon Quest XI as usual, we have new PS4 screenshots, horse racing, casinos, quests, mini medals, Homura Village, and the spells of characters Veronica and Senya.
Night of Azure 2 has new details on characters, battle mechanics, boss fights, story, servans, and objectification. A new trailer has been released and all versions, including the Switch version, will launch in Japan August 31st.
Fire Emblem Echoes characters have been added to Fire Emblem Heroes, in addition to a new "Bridal Blessings" paralogue story.
Final Fantasy VII Remake shifts to internal focus development.
The Lost Child will be released in Japan August 24th for PS4 and Vita.
More leaked details on Mario + Rabbids Kingdom Battle.
NieR Automata has broken 1.5 million between shipments and digital sales.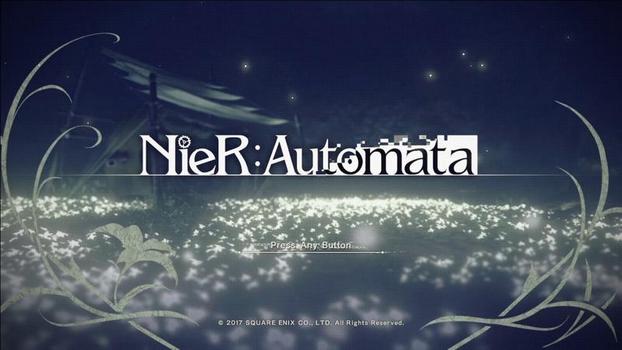 Tokyo RPG Factory, the developers of I Am Setsuna, have announced Lost Sphear for PS4, Switch, and PC with additional details provided by Famitsu about the story, characters, and battle mechanics. It will launch this Fall in Japan and early 2018 in North America and Europe.
Atelier 20th Anniversary presentation set for June 7th, and you will be able to watch it live on Youtube.
New Seiken Densetsu title teased after Seiken Densetsu Collection is released.
Superdimension Neptune VS Sega Hard Girls will launch on Steam June 12th.
First character trailer released for God Wars: Future Past.
Sega releases video of Yasunori Mitsuda talking about the main song for Valkyria Revolution, and digital pre-orders are now live.
New screenshots released for Dark Rose Valkyrie, which comes out in a few days on June 6th (June 9th in Europe).
Official website for Genkai Tokki: Castle Panzers with screenshots and information about story and characters is up.
Additionally, Megadimension Neptunia VIIR's website is up and has information on story and characters.
The Legend of Heroes: Trails of Cold Steel III has new information on combat link and field attack mechanics.
Zwei II Plus, a 2009 Falcom action RPG, is finally being localized for PC as Zwei: The Ilvard Insurrection, and will be shown off at E3.
Prices slashed on a whole bunch of Nis America titles.
Lastly, in romhacking news, Fire Emblem 4 gets an overpowering mod that massively inflates the levels of both player and enemy characters, and implements unused mechanics into the game.
And the GBA version of Final Fantasy 1 gets a mod that replaces the MP system with a magic system closer to the original NES version's spell charge system.
Well that's what we've got for this week, here's the current release calendar.
–
Released (New Games)
Rotation Phonology Break (PC, January 22nd)
Hellanica (PC, January 23rd)
Tales of Berseria (PS4/PC, January 26th)
Tears Revolude (PC, January 29th)
Digimon World: Next Order (PS4, January 31st)
Dynasty Warriors: Godseekers (PS4/Vita, January 31st)
Fire Emblem Heroes (Ios, February 2nd)
Legna Tactica (3DS, February 2nd)
Xenon Valkyrie (PC, February 3rd)
Touhou Genso Wanderer (PS4/Vita, February 7th)
Super Robot Wars V (Asian English) (PS4/Vita, February 23rd)
Weapon Shop Fantasy (PC, February 25th)
Revenant Saga (PC, March 1st)
Brave Dungeon (3DS e-shop, March 2nd) (Europe)
NieR: Automata (PS4, March 7th)
Atelier Firis: The Alchemist and the Mysterious Journey (PS4/Vita, March 7th)
The Tenth Line (PC, March 17th)
In Vitra (PC, March 24th)
Persona 5 (PS4/PS3, April 4th)
Dragon Sinker (3DS E-shop, April 6th)
Yo-Kai Watch 2 (Europe) (April 7th)
Trapper Knight, Sharpshooter Princess (PC, April 10th)
Cosmic Star Heroine (PS4/PC/Vita, April 11th)
Sonny (PC, April 17th)
Shiness: The Lightning Kingdom (PS4/XONE/PC, April 18th)
Knights of Galiveth (PC, May 1st)
The Caligula Effect (Vita, May 2nd)
The Legend of Heroes: Trails in the Sky the 3rd (PC, May 3rd)
Dead Cells (Early Access) (PC, May 10th)
Operation Babel: New Tokyo Legacy (Vita/PC, May 16th)
Akiba's Beat (PS4/Vita, May 16th)
Regalia – Of Men and Monarchs (PC, May 18th)
Fire Emblem Echoes: Shadows of Valentia (3DS, May 19th)
Utawarerumono: Mask of Deception (PS4/Vita, May 23rd)
Acaratus (PC, May 25th)
Released (Ports and Rereleases)
Asdivine Hearts (PS3/PS4/Vita, January 10th)
Criminal Girls: Invite Only (PC, January 11th)
FNaF World (Android, January 12th)
Atelier Shallie Plus: Alchemists of the Dusk Sea (Vita, January 17th)
Dragon Quest VIII: Journey of the Cursed King (3DS, January 20th)
Kingdom Hearts HD 2.8 Final Chapter Prologue (PS4, January 24th)
Seinarukana: The Spirit of Eternity Sword 2 (Steam Release) (PC, January 26th)
Disgaea 2 PC (PC, January 30th)
Mobius Final Fantasy (PC, February 6th)
Atelier Sophie: The Alchemist of the Mysterious Book (PC, February 7th)
Nights of Azure (PC, February 7th)
Fairy Fencer F: Advent Dark Force (PC, February 14th)
Earthlock: Festival of Magic (PS4, February 14th)
Ogre Battle 64: Person of Lordly Caliber (Wii U E-shop, February 16th)
Ys Origin (PS4/Vita, February 21st)
Bokosuka Wars 2 (XONE, February 24th)
Stranger of Sword City Revisited (Vita, February 28th)
Suikoden IV (PSN, February 28th)
I Am Setsuna (Switch, March 3rd)
Monster Monpiece (PC, March 14th)
Tokyo Twilight Ghost Hunters: Daybreak Special Gigs (PC, March 17th)
Nier Automata (PC, March 17th)
Operation Abyss: New Tokyo Legacy (PC, March 27th)
Kingdom Hearts HD I.5 + II.5 Remix (PS4, March 28th)
Chronicles of a Dark Lord: Tides of Fate Remastered Edition (PC, March 31st)
Chroma Squad (PS4/XONE, May 19th 2017)
Star Ocean: Till the End of Time (PS4, May 23rd)
Disgaea 5 Complete (Switch, May 26th)
Ys Origin (Vita, May 30th)
Upcoming (New Games)
Dark Rose Valkyrie (PS4, June 6th)
ClaDun Returns: This is Sengoku! (PS4/Vita/PC, June 6th)
God Wars: Future Past (PS4/Vita, June 20th)
Ever Oasis (3DS, June 23rd)
Valkyria Revolution (PS4/XONE/Vita, June 27th)
Summon Night 6: Lost Borders (PS4/Vita, June 27th)
Tokyo Xanadu (Vita, June 30th)
Children of Zodiarcs (PC, July 18th)
Accel World vs. Sword Art Online (PS4/Vita, July 7th)
Mary Skelter: Nightmares (Vita, August 31st)
Steven Universe: Save the Light (PS4, Summer 2017)
Utawarerumono: Mask of Truth (PS4/Vita, September 5th)
Ys VIII: Lacrimosa of DANA (PS4/Vita/PC, September 12th)
Legrand Legacy (PC, September 2017)
South Park: The Fractured But Whole (PS4/XONE/PC, October 17th)
Nights of Azure 2 (PS4/Vita, Q3 2017)
Cyberdimension Neptunia: 4 Goddesses Online (PS4/PC, Winter 2017)
Ni no Kuni II: Revenant Kingdom (PS4/PC, TBA 2017)
Rainbow Skies (PS3/PS4/Vita, TBA 2017)
Wargroove (Switch/XOne/PC, TBA 2017)
Guardians of Arcadia – Episode I (PC, TBA 2017)
Upcoming (Ports and Rereleases)
Superdimension Neptune VS Sega Hard Girls (PC, June 12th)
Final Fantasy XII: The Zodiac Age (PS4, July 11th)
Eiyu*Senki – The World Conquest (PC, Summer 2017)
The Legend of Heroes: Trails of Cold Steel (PC, Summer 2017)
Yo-kai Watch 2: Psychic Specters (3DS, Fall 2017)
Tokyo Xanadu eX+ (PS4/PC, Fall 2017)
Omega Quintet (PC, TBA 2017)
Unconfirmed/unscheduled for 2017 (New Games)
Pixel Noir (PC/PS4/XONE/Vita, Q1 2018)
Digimon Story: Cyber Sleuth Hacker's Memory (PS4/Vita, Early 2018)
Lost Sphear (PS4/Switch/PC, Early 2018) Demon Gaze II (Asian English) (Vita, TBA)
Final Fantasy VII Remake (PS4/XONE, TBA)
Kingdom Hearts 3 (PS4/XONE, TBA)
YIIK: A Postmodern RPG (PC/Vita, TBA)
Soul Saga: Episode 1 (PC/PS4/Vita/Wii U, TBA)
Planet Stronghold: Warzone (PC, TBA)
Elysian Shadows (Dreamcast/PC/Ios/Android, TBA)
Sully: A Very Serious RPG (PC/Vita, TBA) (Vaporware)
Unconfirmed/unscheduled for 2017 (Ports and Rereleases)
Planet Crashers (Rerelease) (3DS/PC, TBA)
Grinsia (PC, TBA)
The Legend of Heroes: Trails of Cold Steel II (PC, TBA)
FNAF World (IOS, TBA)
–
If you enjoyed this article and would like to see more, then please consider donating to my Patreon so I can improve the content of this site.
Save
Save